Costa Rica Wellness Yoga Retreat
With Dave & Stacy Dockins
Feb 1-8, 2020
Space is limited so secure your room with a $500 deposit!
Join Stacy & Dave Dockins at Blue Spirit Retreat Center in beautiful Guanacaste Peninsula of Costa Rica which is designated as a true Blue Zone. The accommodations at Blue Spirit are wonderful in every way. The entire property is constructed with very high quality standards while offering the Pure Vida feel, Costa Rican style and comfort.
Travel Details:
Fly into Liberia (LIR) or San Jose, CR (SJO). Liberia is closer and Southwest Airlines now has flights into CR. Flights are 3.5 hrs long from Texas.

Blue Spirit will help us arrange shuttles from the airport to the retreat center. After you book your flight I'll ask you for your flight info and the rest will be taken care of. There is a shuttle transport fee to and from the resort.

Feb 1st and 8th are travel days. Find the best travel option for you on those days and we'll make sure you're taken care of once in CR.
Each day will consist of:
2.5 Hour morning session combining mindfulness lecture, meditation instruction and practice, breath exercise & vinyasa yoga.

1.5 hour evening sessions combining meditation, breath exercise and gentle yoga.

The rest of your day is free to surf, zip-line, beach time, fish, horseback ride, or any other excursion you can think of.

*30 Continuing Education Units (CEU) for Yoga Alliance certified yoga teachers.
Blue Zones
The setting of Blue Spirit resort center is perched on a hilltop overlooking the Pacific Ocean on a 5 mile stretch of beach. Blue Spirit is located in one of the world's 5 Blue Zones. Blue Zone is a concept used to identify a geographic area of the world where more people live to be centenarians (past 100 years) than elsewhere, as described in Dan Buettner's book, "The Blue Zones: Lessons for Living Longer from People who Lived the Longest." He identifies longevity hotspots in Okinawa, Japan; Sardinia, Italy; Ikaria, Greece; Loma Linda, California: and Nicoya Peninsula, Costa Rica – where Blue Spirit is located. Scientists and demographers have classified these longevity hot-spots as having common healthy traits and life practices that result in higher-than-normal longevity.
While visiting Blue Spirit, you will feel the resonance of a vibrant, inspiring and healing energy because of a rich subtropical environment and cultural lifestyle. This retreat is truly designed to reset & rejuvenate your life. Spouses, loved ones and friends who don't practice yoga can come too, nothing is mandatory.
Retreat Includes:
7 Nights accommodations at Blue Spirit Resort

Breakfast, Lunch & Dinner included (with great coffee!)

2 Daily sessions of discussion, meditation, breath exercise and yoga practice.

Time in each day to relax on the beach, have a massage, take surfing or SUP lessons or take an excursion like zip-line canopy tours, horse back riding or hike to a jungle waterfall.

Accommodations (All prices are per person and all rooms have private baths)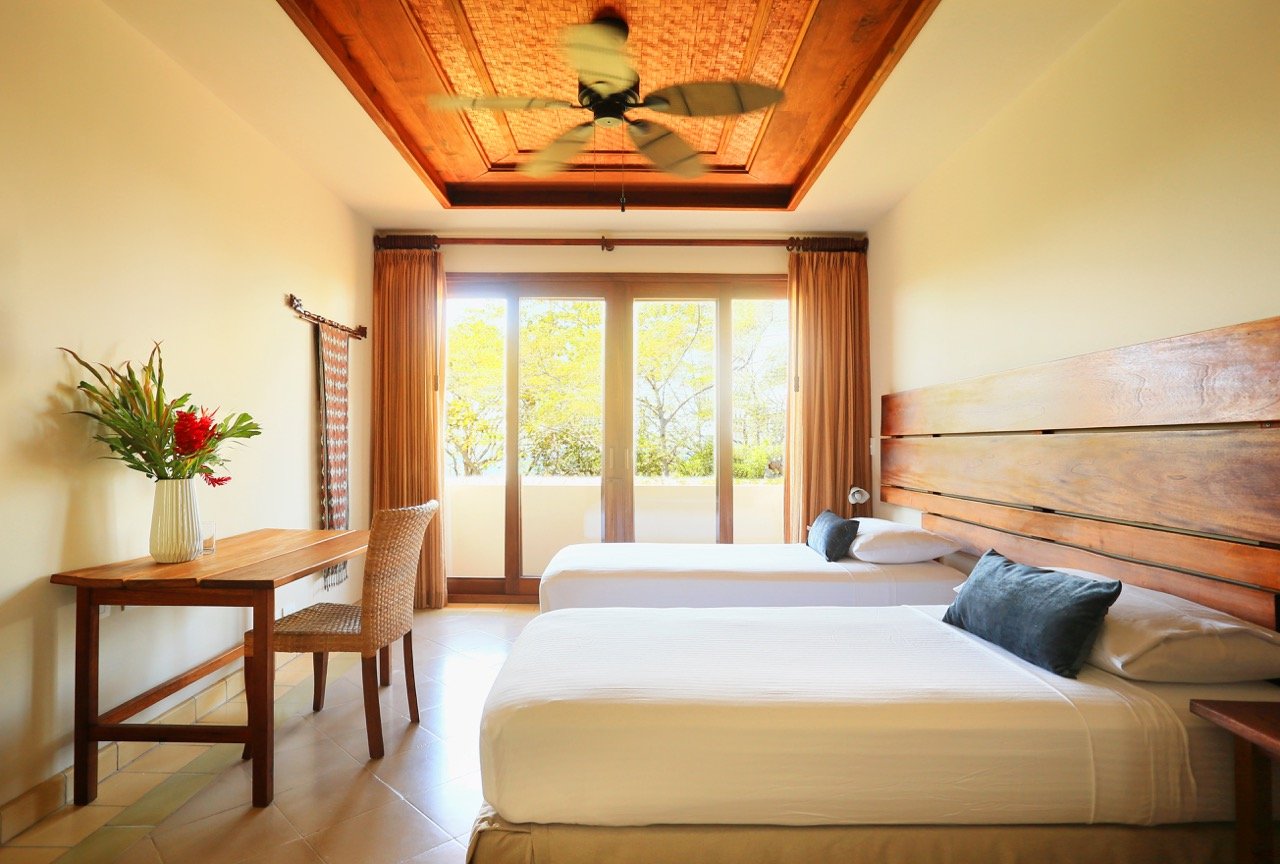 Accommodation Choices:
"Glamping" Platform Covered Tent w/ Electricity (Queen Bed) $1150 - Sold Out!

Eco-Cottage (2 Twin Beds) $1695 Single / $1495 Double - Only 1 Shared / Double (male) Available!

Hermitage w/ A/C (Queen Bed or 2 Twin Beds) $1995 Single / $1775 Double - Sold Out!

Pacifico Cottage w/ A/C (Queen Bed) $2545 Single / $1995 Double Sold Out!

Mountain View w/ A/C (King Bed or 2 Twins) $2625 Single / $1975 Double - Sold Out!

Nature Suites w/ A/C (King Bed or 2 Twins) $2395 Single / $1895 Sold Out!

Ocean View w/ A/C (King Bed or 2 Twins) $2795 Single / $2075 Double - Sold Out!

Superior Ocean View w/ A/C (King Bed or 2 Twins) $3125 Single / $2225 Double - Sold Out!
We are currently sold out of rooms. We are working on getting additional rooms as of 9/17/19. If you would like to be put on a waiting list for this program please email dave@yogaproject.com with the request. A deposit will be required once a room is secured.
**Reserve your spot with a $500 deposit then half of the remaining balance will be due 3 months prior to the start. Final payment will be due 30 days prior to the start.